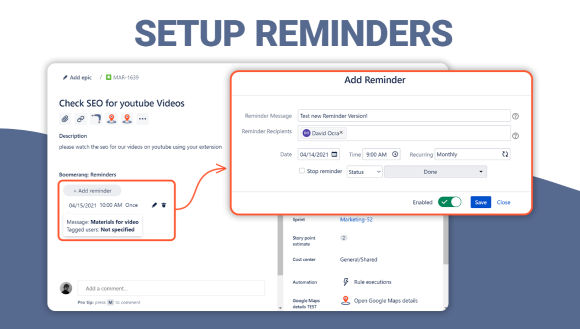 Reminder Setting
Create reminders for Jira issues. Specify the message, time, recipients, and recurring settings. Optionally, you can set multiple reminders for multiple recipients on one issue.
Notification
Automatically remind users when the time comes via comment in issue. At the same time, the respective people will receive a notification via email* after notification comment added.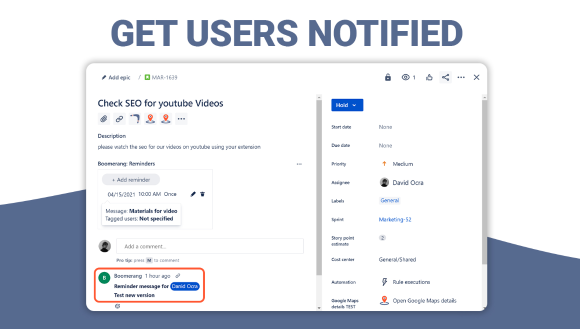 List of Reminders
Browse the queue of all created reminders at a single screen. Manage reminders and view their statuses.
To learn more about how we can help you improve performance while reducing cost and risk.
We are available to assess your business needs and help you create the best solution.