This app is a part of the Marketplace Bug Bounty Program.
Learn more
This vendor has completed the Security Self-Assessment Program.
Learn more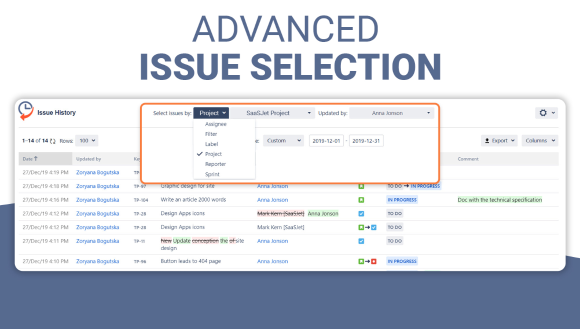 Advanced Issue Selection
Select issues by the project, assignee, filter, label etc.
Track all the changes that a specific user has made.
Select the scope of issues
Choose the issue keys you want to monitor changes about, and sort them by Date and Key.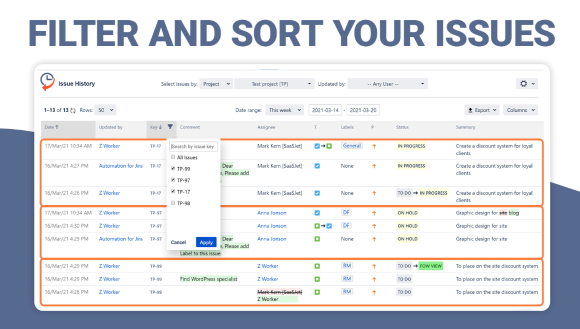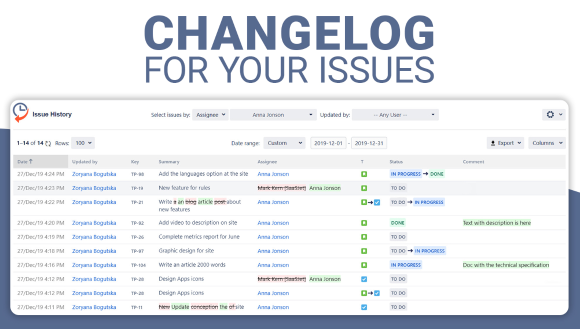 Log of Changes
Keep track of all updates that have been made to the issue.
Trusted by 200+ customers
To learn more about how we can help you improve performance while reducing cost and risk.
We are available to assess your business needs and help you create the best solution.