This app is a part of the Marketplace Bug Bounty Program.
Learn more
Saasjet has completed the Atlassian Security Self-Assessment Program.
Learn more
Generate status duration reports for Jira issues
All Status Duration Data in One Place
Generate such reports:
– time in status for Jira issues
– how long colleagues have been assigned to issues
– average time tasks spent in each stage
– date of entry into a status
– transition and status count.
Quick Analysis via Data Visualization
Get a graphical view of all types of time reports.
Select the Chart type you need: Pie, Bar, and Area.
It is a fast way to see problem areas in your team's work.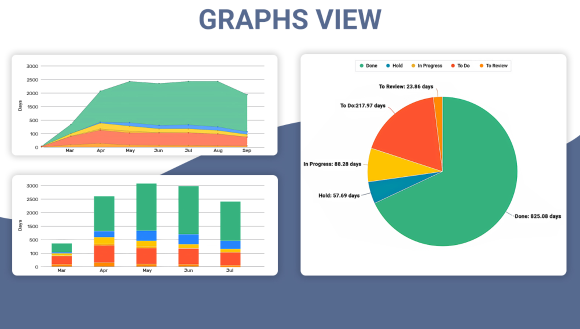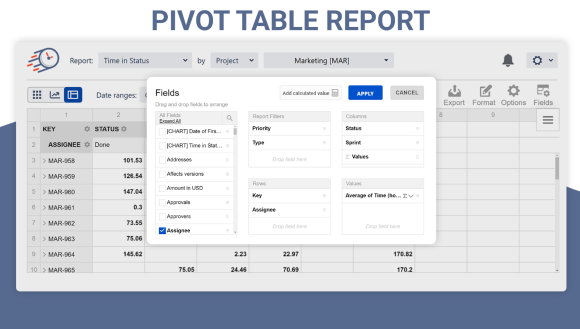 Flexible Config for Advanced Analyzing
Analyze data using a Pivot Table feature:
– combine issue attributes,
– manipulate data by math functions (Average, Min/Max, Median, Count, Sum, etc),
– represent data in numerical or %, etc.
Reports
Time in Status
Assignee Time
Average Time
Status Entrance Date
Time in Status per Date
Status Count
Transition Count
Decide on the skyrocketing solution!