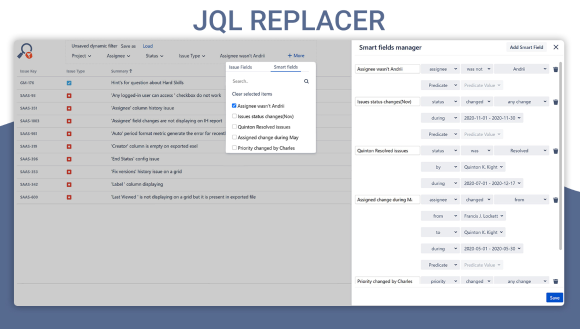 Smart Fields
Generate requests to Jira with smart fields.
A user-friendly menu allows creating requests without JQL knowledge.
Custom Filters
Create dynamic filters with default (Jira) and Smart fields.
Save and use it for Jira`s filters.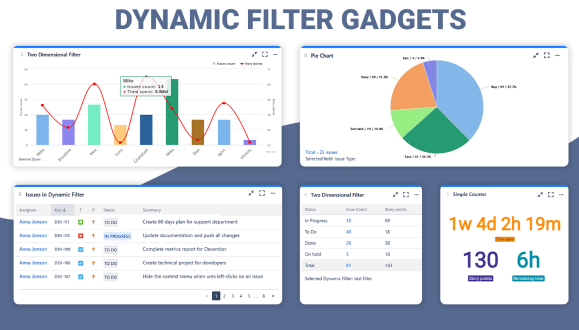 Gadgets for Jira Dashboard
Two Dimensional Gadget – mix values of two issues fields.
Simple Counter – view Issue count, Story Points, Votes, etc.
Pie Chart Gadget – overall statistic about issues.
Issues in Dynamic Filter – compact table view.
Get in Touch
To learn more about how we can help you improve performance while reducing cost and risk.
We are available to assess your business needs and help you create the best solution.