Why SLA Time and Report is the best Jira plugin for your team?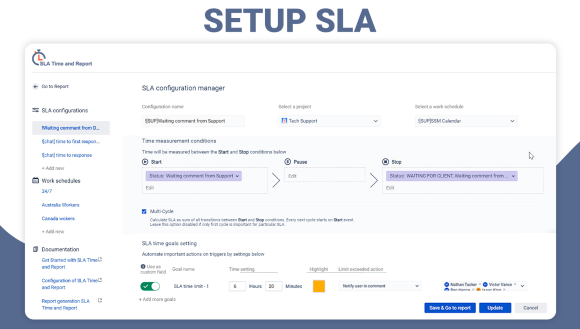 Define
Configure criteria of SLA timer, calendar, and multi-cycle option. Set up SLA time goals, including highlights and automation action.
Both App and Project Custom fields can be used to track time to SLA.
Track
Achieve customers' objectives you promised by outlining what each functional IT department will need to undertake to accomplish support tasks and fulfill SLA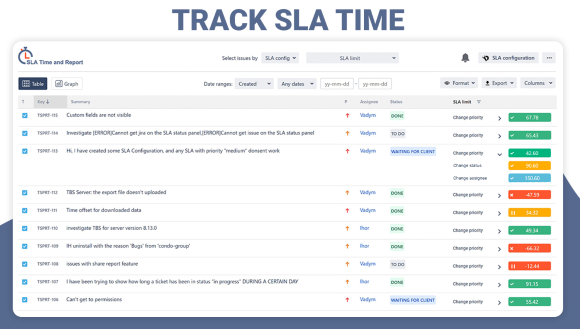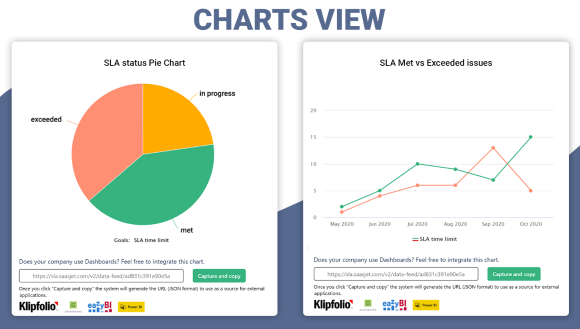 Report
You may find out where the customer experience needs to be improved by looking at data concerning exceeded, met, and in-progress issues in SLA reports.
Trusted by 200+ clients
It is reputable for us to help customers manage their SLA trackers efficiently.
Watch Video to Get Know all SLA Time and Report Features
Keep track of your SLAs with the Target date and Status of the SLA goals in Jira Custom Fields
Monitor the process of spending time and SLA time data to each ticket on Issue Tab